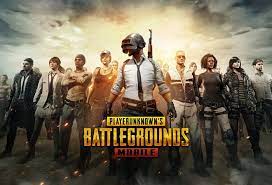 New Delhi: There is good news for all the PUBG Mobile India players. The royal battle game PUBG is all set to get relaunched in India.
Reports claim that the re-launching of the game could be expected as "Battlegrounds in India"
READ ALSO : Which mask is more appropriate for usage at this present time? Explains Assam's NGO
The Facebook and YouTube pages of PUBG mobile India have already changed their titles to "Battlegrounds Mobile India"
The company has posted a short teaser on YouTube which was soon set private.
READ ALSO: Covid-19: Eight Asiatic lions test in Hyderabad's Nehru Zoological Park