On Instagram, actor Anushka Sharma reposted a message shared by comedian Zakir Khan. He published a Hindi verse about how the death of a star is transformed into a "tamasha (show)." He seemed to be referring to the coverage of Sidharth Shukla's funeral in the media on Friday.
The post meant "They, don't think of you as a human being", There aren't any lines or borders because there aren't any. Your corpse is not a soulless body, but an opportunity to take photographs. They can click as many times as they want. It's like when individuals try to steal dinnerware from burning houses during a riot. Because what good will you be after that? At most, 10 pictures, five news pieces, three videos, two stories, one post. That's it."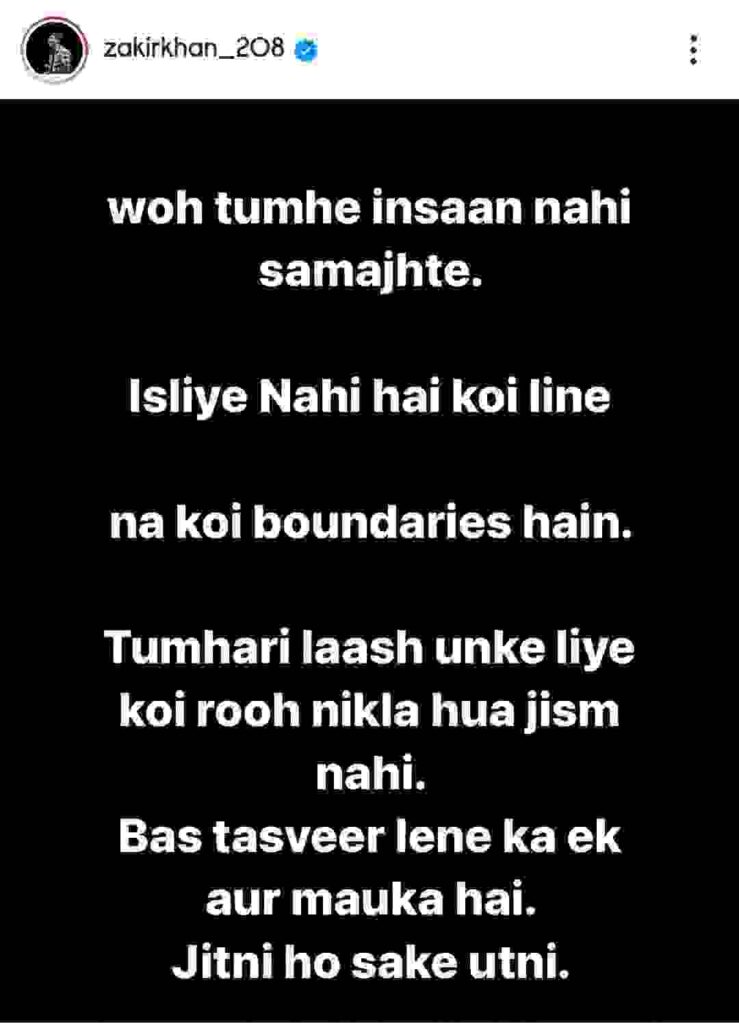 "That's why your death will just serve as a show for them," he said. Anyone who loves you is a show, including your tearful mother, your pain-stricken father, your despondent sister, your brother who has lost all hope, and anyone who loves you. If you had been alive, it would have been a different storey. Your sobbing loved ones will only be able to satiate their thirst after you. I'm simply stating that you and I have chosen this path. If you knew this when you were living, you might regret it a little less. That is why you should cherish your friends and adore your family. Make new friends and learn new things. Simply put, don't live for them. Live for yourself in whatever time you have left. Because you aren't even human to them."
Anushka had earlier offered condolences at Sidharth's death in an Instagram post. "Rest in peace Sidharth Shukla. My heartfelt deepest condolences to his family and friends," she had written.
Zakir's post also received messages from Vishal Dadlani and Gauahar Khan. Vishal expressed his displeasure with the situation, while Gauahar used applause emojis. She had also criticised the coverage of Sidharth Shukla's funeral in the media. She took to her Instagram Stories and wrote, "This is shameful! The media houses all alike should be ashamed of this kind of coverage! Hang your heads if this is what you do to someone who has lost a loved one! Be ashamed, very ashamed. All media houses, you are only sensationalizing even tragedy."
According to a hospital spokesman, Sidharth was brought dead to Mumbai's Cooper hospital on Thursday morning. Sidharth cremation was done on Friday where several celebrities, including Varun Dhawan, Rajkummar Rao, and Maniesh Paul, visited Sidharth's home to offer their respects.