Facebook co-founder Mark Zuckerberg apologized to millions of users of the Facebook family for the outage. The outage continued for seven-long-hours on Monday evening.
Several users displayed grudges, ridiculed him for taking the user for granted. But, Zuckerberg informed that the company lost $ 7 billion in its fortune due to a technological collapse resulting from internal technical problems.

"Facebook, Instagram, WhatsApp and Messenger are back online. I'm sorry for the inconvenience today. I know how much we rely on our services to stay connected with our loved ones," stated Zuckerberg.
All the social media platforms, including Instagram, Twitter and Facebook, updated posts about their comeback to services.
Also Read: No more pe pe po po, soon vehicle horns will start playing Indian music: Nitin Gadkari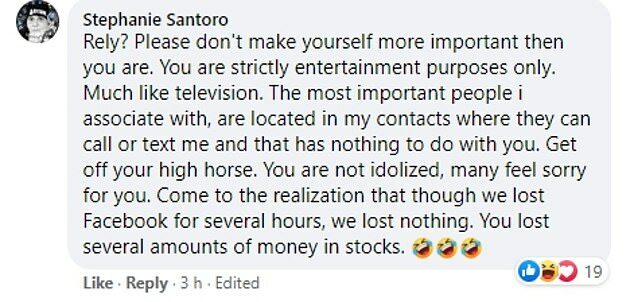 However, the apology made by Mark Zuckerberg was mocked by several social media users. One user, Stephanie Santoro, accused Zuckerberg of being arrogant, stating: "Get off your tall horse."
Another wrote they were relying on their platform for business and were outraged at the dumb apology.
However, what seemed to be more of a concern for the company and Zuckerberg was people who said they enjoyed the departure from Facebook and Instagram.
Around 400,000 people who replied to Zuckerberg's post stated they found that they spent too much time on the site throughout the outage. "Without Facebook, Instagram and WhatsApp, we only realized today that there was nothing," stated one African-based woman.
Another user stated, "I'm thinking of shutting down all my accounts. Without these services, life would have been much easier." after the outage.
Users also made sarcastic comments upon the apology note. These remarks suggested that people are unsure whether Zuckerberg's apology is for self-expansion or out of true compassion.
Mark Zuckerberg's employees and contractors complained Monday that they were unable to log on to their Facebook work accounts during the company's worst service outage since 2008.