Guwahati: BJP national vice president Dilip Ghosh penned down a praiseworthy note on Assam tourism. He has also praised the present BJP-led Assam government's contribution in shaping remarkable tourism facilities in the state.
The Twitter post written by vice president Dilip Ghosh read, "BJP ruled "Assam" has recovered itself from Covid19. And now to revive the tourism industry, the Govt. is financially helping Tour operators and guides."
Dilip Ghosh , praised the Assam government for helping the tour guides after facing severe loss due to the pandemic.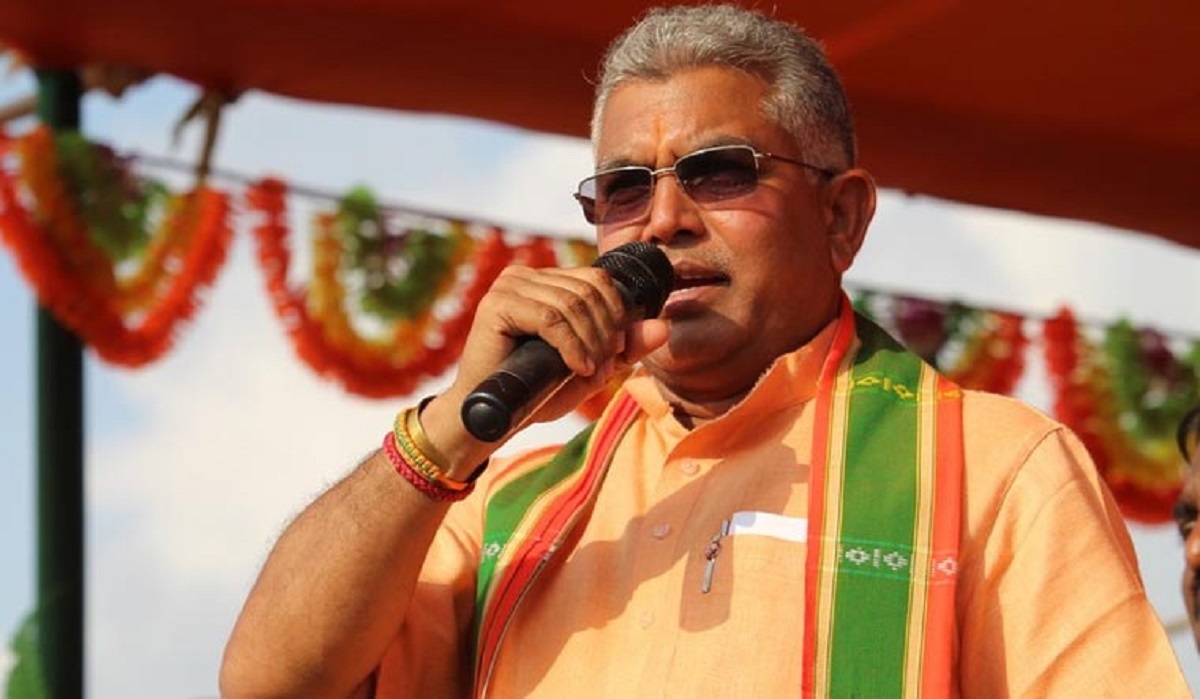 Also Read: Majuli Boat Tragedy: Assam CM meets family of Late Indreswar Bora
Ghosh also pointed out the failures of the Bengal government. He displayed how the government should take a cue from the Assam government in this regard.
Ghosh further mentioned, "If Assam Govt. can give aid, why not Bengal?". He also wrote that difference was there, and there will be.
Dilip Ghosh has pointed out the functional work carried out by the Assam government in reshaping the tourism sector after Covid 19 phase.
Assam chief minister Himanta Biswa Sarma shared the post made by Ghosh on his Twitter handle. Sarma shared the post with the caption emoji that showed two hands pressed together with the thumbs pointed upwards. This emoji signified a feeling of gratitude.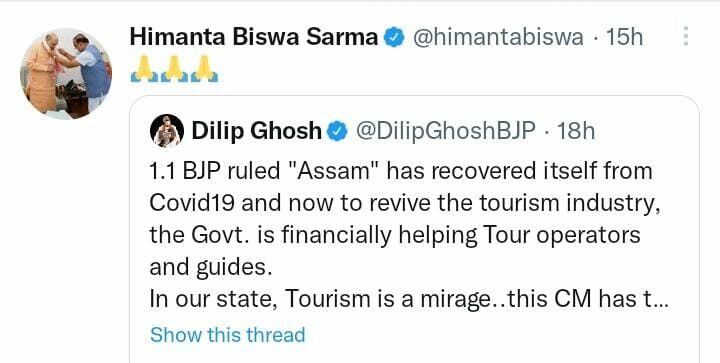 BJP national vice president Dilip Ghosh indirectly slammed the Bengal government, stating, " In our state, Tourism is a mirage..this CM has turned local trains non operating, this is financially ruining numerous lives."
Also Read: Miscreant loots money from patient's family at Guwahati Medical College
Ghosh slammed by pointing out the contrary measures adopted by the chief minister of Bengal towards the tourism sector. He said that the state government has turned off the operations of local trains, which has turned out to be a ruining factor for many individuals.
Apart from tourism, the daily livelihood of numerous people was affected due to the non-operation of Bengal local train services.
Vice president Ghosh has also shared a picture depicting the cultural heritage of Assam and its beauty. 
On September 27, 2021, Assam CM Sarma stated that the government is working towards lifting all Covid-19 restrictions from November 1. He added that the tourism industry had been hit badly due to the pandemic. The State government is making efforts to strengthen the sector as the situation has improved significantly.