Guwahati: Bringing bad repute to the teaching community, an assistant professor of Gauhati University has been accused of sending abusive sexual messages to a student on Thursday, reports stated.
The accused identified as Amit Pandey, is an assistant professor of Hindi department at Gauhati University.
Reacting to the incident, the Post Graduate Students Association has submitted a memorandum to the Vice Chancellor of the Guahati University.
Also read: Goalpara murder: Mirazul's only crime, he loved her a lot
The students' body demanded a proper inquiry in to the incident and strictest punishment to the accused if found guilty.
As accused, Assistant Professor Amit Pandey sexually assaults students through WhatsApp and Facebook with obscene messages.
Earlier, a student had also complaint about the professor obscene behaviour.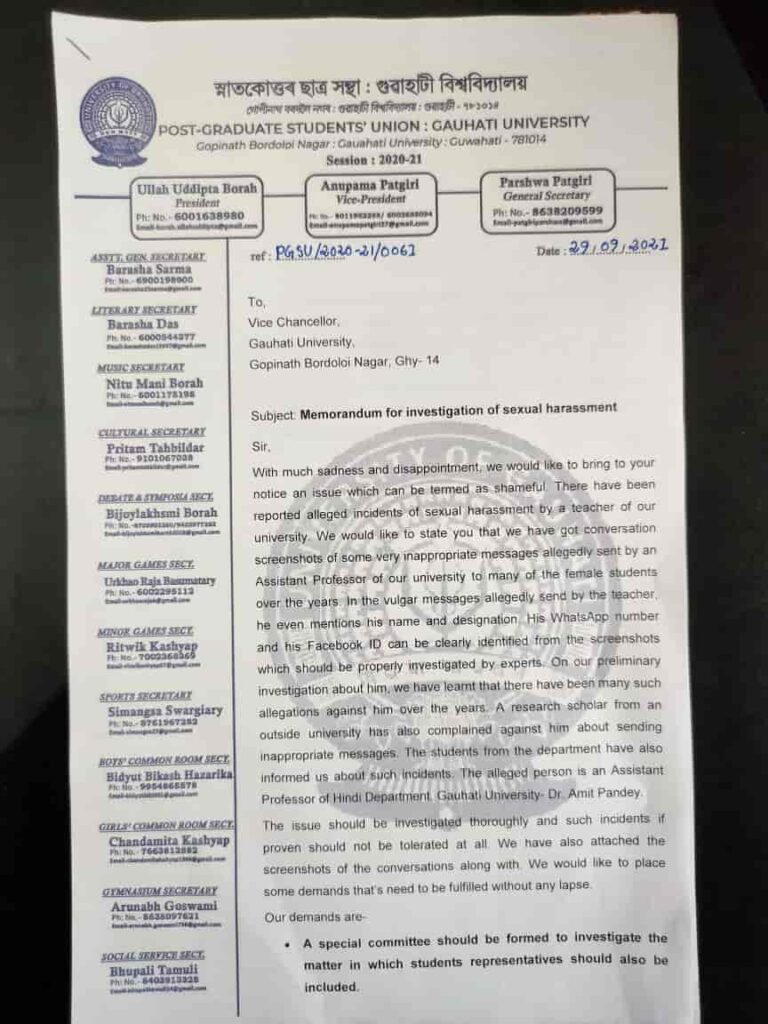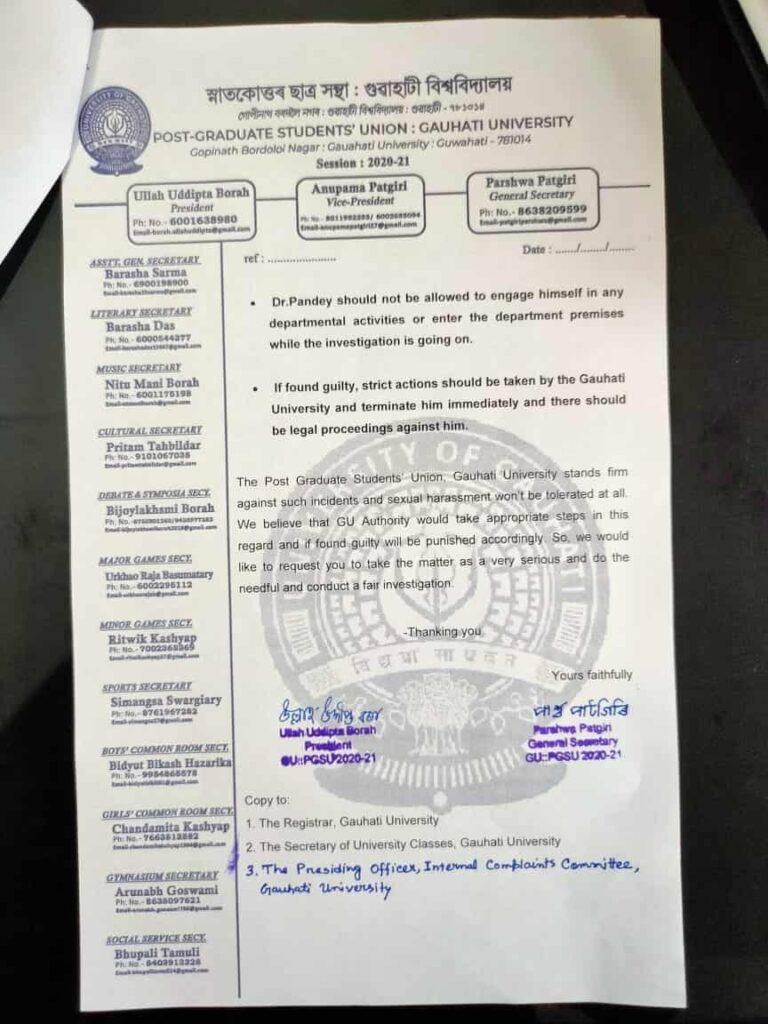 Acting on the students' body complaint, the GU administration has suspended Pandey and an inquiry has been initiated on the same.