KOKRAJHAR: As many as 57 poachers surrendered in Kokrajhar district of Assam on Wednesday, on the occasion of 10th World Rhino Day.
The poachers, who were active in the newly created Raimona National Park, laid down their arms in a ceremony held at Mathambill near the park.
Bodoland Territorial Council (BTC) chief Pramod Boro, who was present during the occasion, appealed the surrendered poachers to start a new life with dignity and extend their help in conservation of wildlife.
The BTC chief, during his address said that rhinos will soon be translocated to the park, which once boasted of the pachyderm.
The BTC government extended a one-time financial aid of Rs 50,000 to each surrendered poachers for their rehabilitation.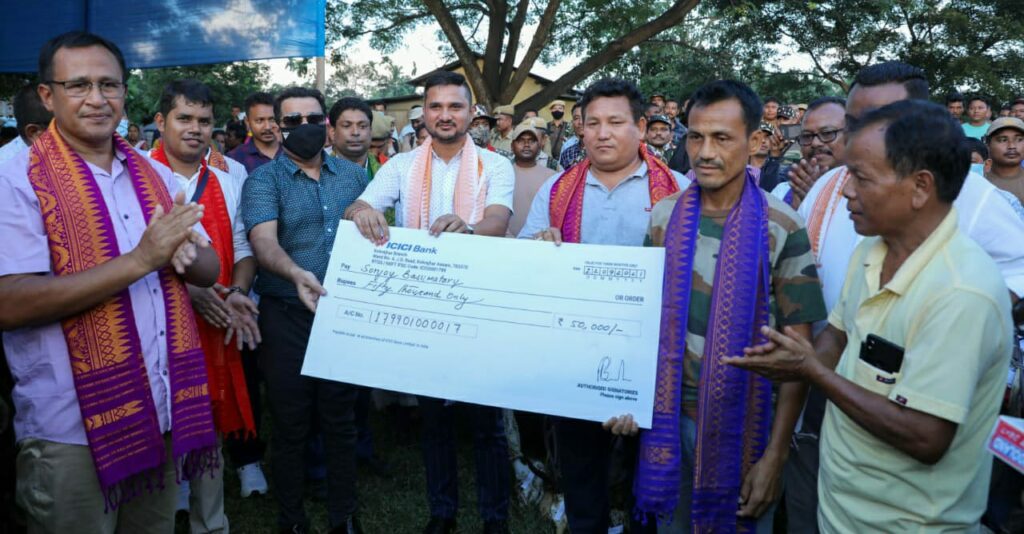 The BTC chief also announced to set up two weaving clusters near the park which will promote community-based tourism and conservation of traditional skills of the local communities living in the fringe areas of the park.
Raimona became Assam's sixth national park this year. The area of the park, which is within the Bodoland Territorial Region (BTR), includes the northern part of the notified Ripu Reserve Forest (508.62 sq. km), which forms the western-most buffer to the Manas National Park that straddles the India-Bhutan border.
Raimona have animal species like golden langur, the mascot of BTC and endangered species such as the Royal Bengal Tiger besides Asiatic elephant.
Also Read: Assam records 4 more coronavirus deaths, 407 new cases as govt. plans to lift more COVID-19 restrictions from October 1
Wildlife in the BTR was severely affected by the separatist movement demanding a separate Bodoland over the past three decades.
The result was large-scale poaching and trafficking of wild animals.
During this period over 70 one-horned rhinos were killed in these forests for their horns. The wildlife was also targeted for their flesh.