Guwahati: As per recent reports, the Assam government upgraded 112 schools to higher secondary schools under the new Nation Education Policy 2020.
According to the letter issued by the Directorate of Secondary Education, Assam, there are certain norms to be followed by the upgraded higher secondary schools.
The criteria/provisions announced for the upgradation of the schools are as follows:-
There should be any integration of these schools further.
The school should hold at least two additional classrooms.
There should be four graduate teachers having post-graduate degrees in a minimum of four core subjects.
The school is restricted from creating any new posts.
The school will not receive financial grants from the government.
The school must submit an undertaking stating that the course will run smoothly with four exiting post-graduate teachers.
Have a look into the list of schools upgraded to higher secondary schools so far: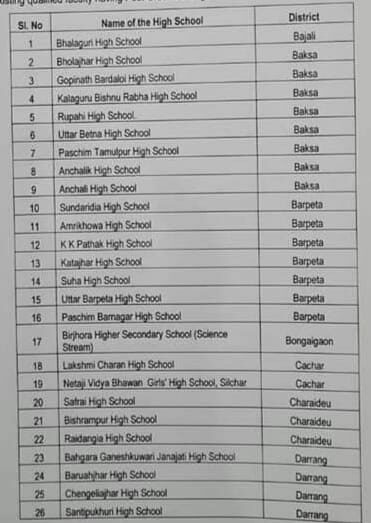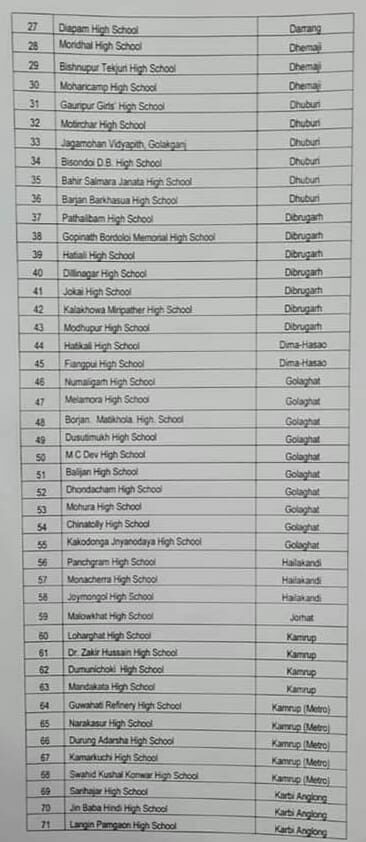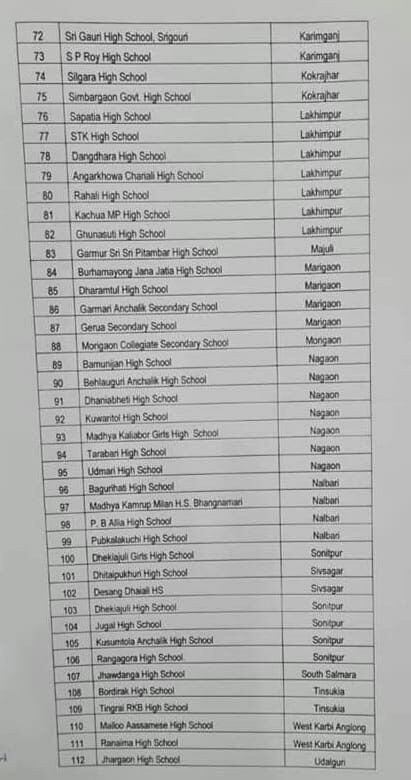 Due to the improvement of the Covid-19 condition in Assam, the state government will continue the physical classes for the 10th and 11th classes from this month.
Declaring the decision, Assam education minister Dr. Ranoj Pegu stated that hostels will remain closed despite continuing the physical classes until further orders. He further notified that classes of 12th standard and degree programs have already begun in the state.