Majuli: A team of National Disaster Response Force (NDRF) and State Disaster Response Force (SDRF), today recovered a body, floating in Brahmaputra near Bhekeli Sapori in Majuli.
The rescue team, which fished out the fully decomposed body, suspects it to be of Bikramjit Baruah, who went missing on the fateful day of September 8, the black day when a boat carrying around 100 passengers capsized in Brahmaputra after colliding with a ferry.
Ever since the occurrence of the incident, teams of NDRF and SDRF, with the help of Jorhat police, have been carrying out search operations relentlessly.
While body of one of the victim of the ill-fated boat, Indreswar Borah, was recovered from Brahmaputra near Kaziranga on Friday, rescue operations are still on to trace missing Bikramjit Baruah.
Baruah, who is a resident of Borigaon in Jorhat district, is an medical practitioner by profession.
He is survived by his father, wife and two children.
Meanwhile, Baruah's bag, containing documents including his identity card, has been recovered in Brahmaputra near Biswanath district.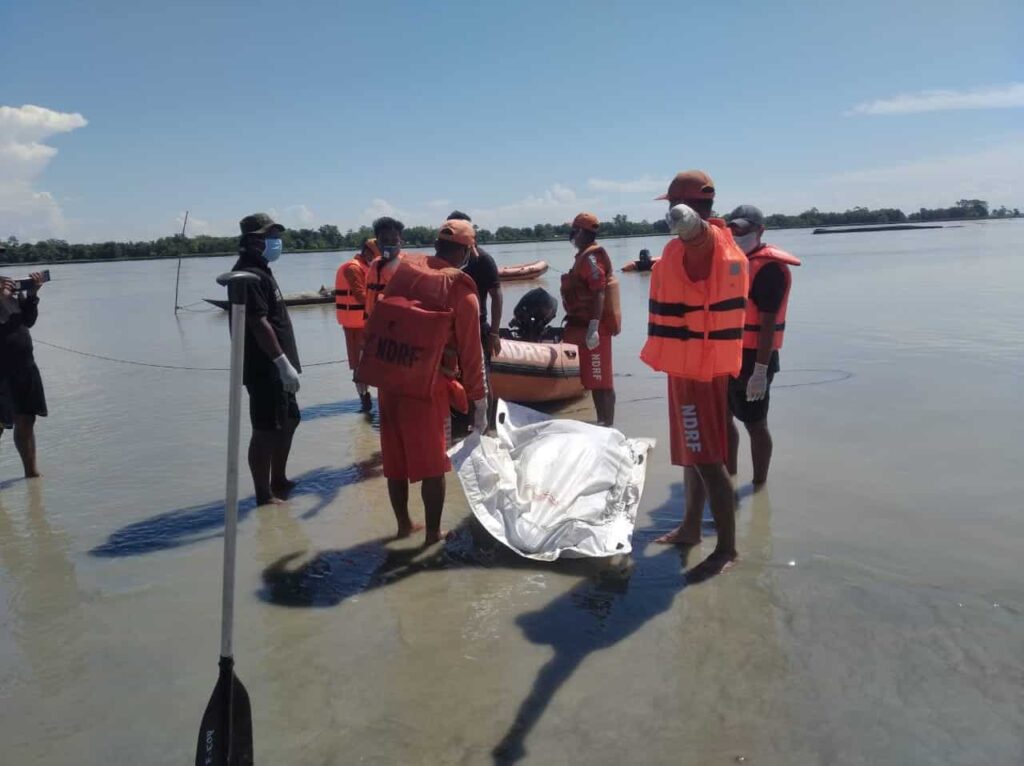 So far, 87 people have been rescued while two perished in the mishap including college lecturer Parimita Das and Indreswar Borah.