Guwahati: One of the best legal luminary of contemporary time, Advocate General of Arunachal Pradesh Nilayananda Dutta, passed away last night at Coorg, Karnataka. He went there with his family and friends to celebrate his 46th marriage anniversary. He was fondly known as 'Nilayda' by everyone.
After celebrating his 46th wedding anniversary a day earlier, the senior advocate Dutta has suddenly left us at around 2 am today at Coorg.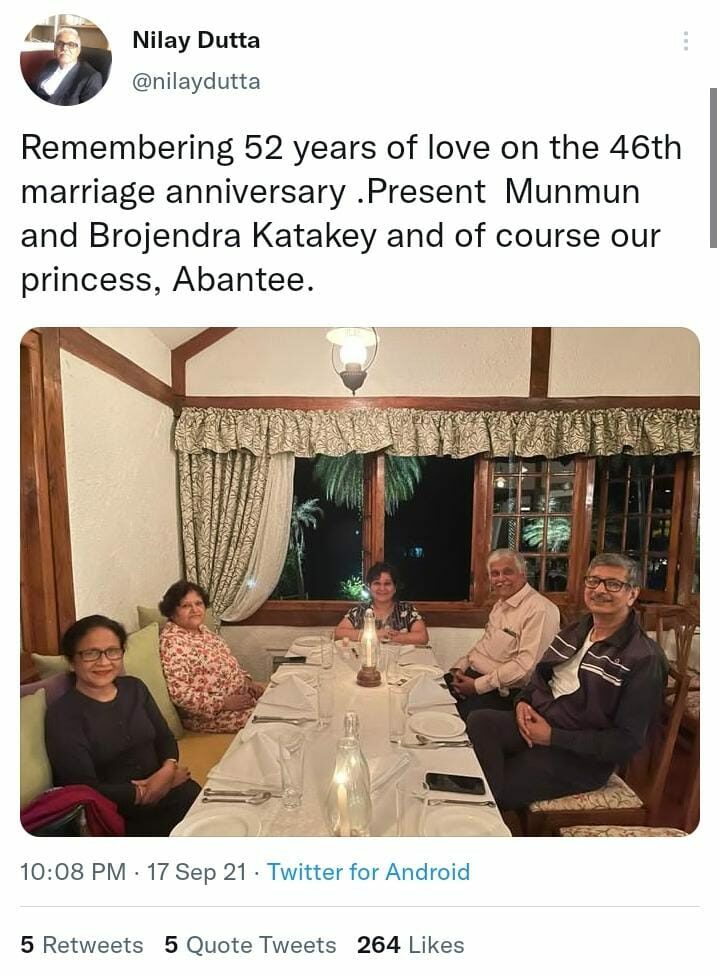 On September 17, the former Indian cricket umpire tweeted, "Remembering 52 years of love on the 46th marriage anniversary .Present Munmun and Brojendra Katakey and of course our princess, Abantee." thanking everyone for their warm wishes on their wedding anniversary.
According to Dutta's Twitter post on September 16, he wrote on a digital art form stating, "Wow, what a digital jump." The picture on the post read, "online birth and death done here."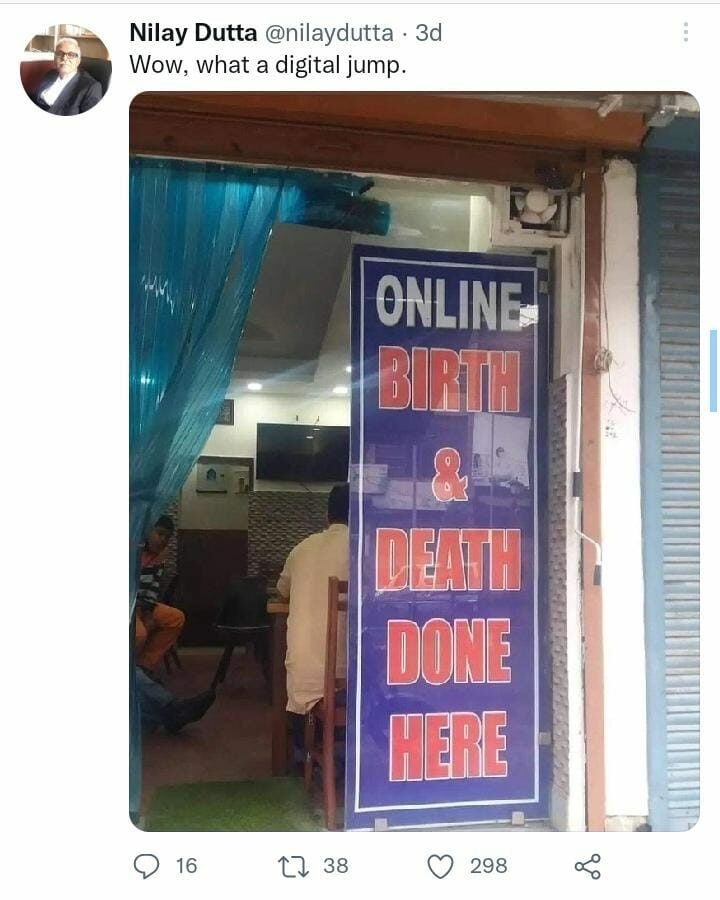 Assam chief minister Himanata Biswa Sarma expressed his mourning on the demise of senior advocate Nilayananda Dutta. He tweeted, " Assam has lost one of the brightest lawyers, Nilay Dutta, who also had significantly contributed in many other fields including sports administration. His demise has created a huge void difficult to be filled up. Offer my deepest condolences to his family and well-wishers."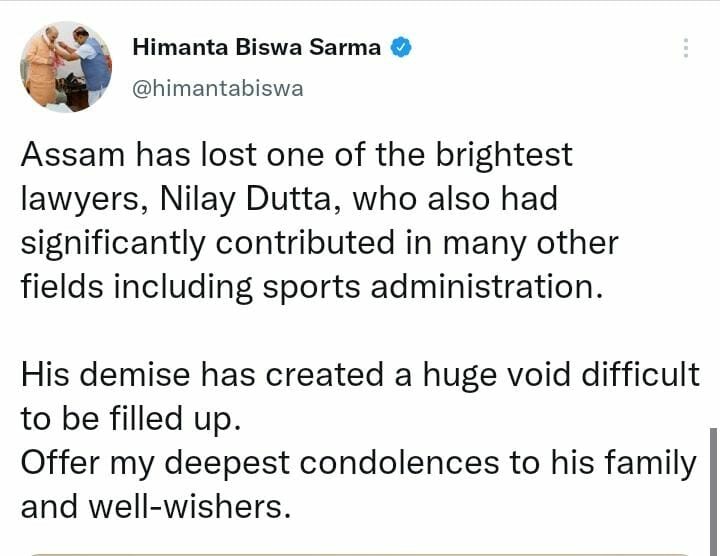 Minister of AYUSH Sarbananda Sonowal tweeted, " Saddened to learn about the demise of eminent lawyer of Assam, Nilay Dutta. A scholar with brilliant legal acumen, his death is a huge loss to the fraternity. My deepest condolences to his family and friends. Om Shanti."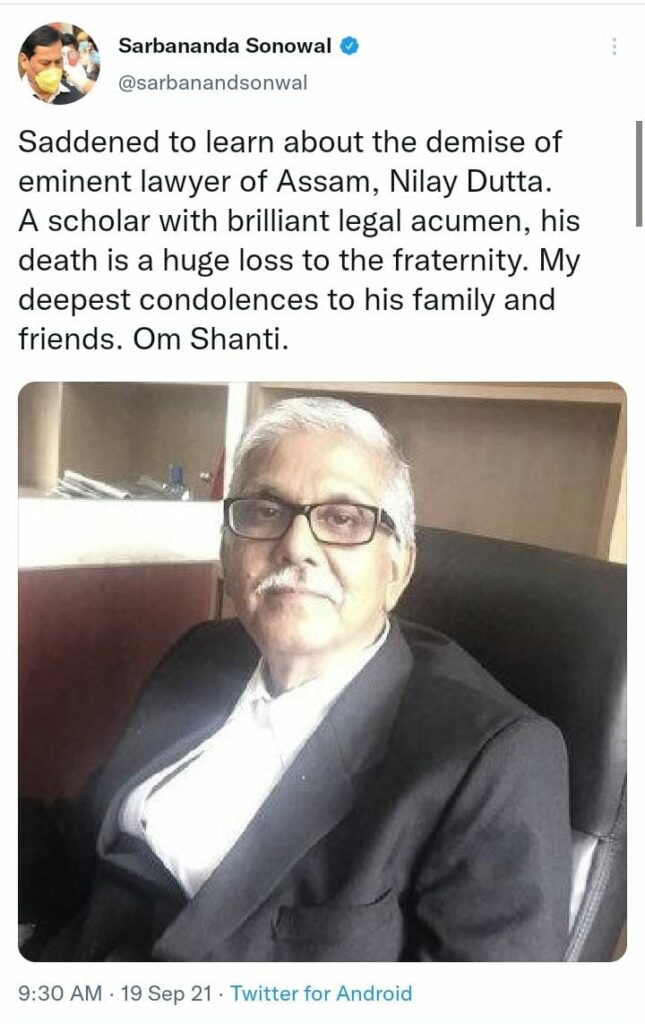 Several other prominent personalities starting from ministers and educationists and legal personnel, have expressed their condolences on the sudden demise of eminent advocate Nilay Dutta.
Dutta was considered a colossus intellectual in the field of legal advisory. He was a senior advocate in the Supreme Court of India and an official of the Assam Cricket Association.
He also served as a member of the three-member Mudgal Committee formed to investigate the 2013 Indian Premier League spot-fixing and gaming event. His contributions to the realm of advocacy and justice will always be remembered.