Nature holds deep secrets inside its pandora, that amuses us to the horizon and far beyond. From lush green valleys to the mighty rivers; from a bird's melodious chirping to the sound of breeze.

The North-East region of the country is believed as a 'paradise unexplored' and known for its natural beauty, diversity, rare and unique wildlife, people and culture.
Nestled amidst the beautiful valleys and mountains of Meghalaya, there is a village which is a center of attraction for souls with a peripatetic lifestyle.
'Khat-ar-shnong', the villagers here have a unique way to communicate with each other, rather a musical way. A cluster of 12 villages in the West Khasi hills, follow this beautiful tradition of calling names by musical notes, traditionally called 'Jingrwai lawbei' which translates to, "a song in the honor of the clan ancestress". According to this euphonious
tradition, a mother compose or devise the tune when a baby is born, which would be his or her unique identity, interestingly every tune in the village differs from each other which is the reason why this particular village Kongthong or 'Khat-ar-shnong' is selected for entry to the UNWTO World Tourism Organization 'Best Tourism Village'.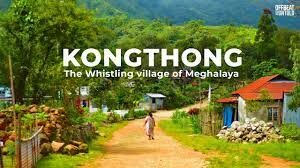 The variation in the tunes has a meaning. The shorter tunes are used at home to call each other and the longer tunes are used when the villagers go to the forest, they believe the longer tunes ward off the evil spirits. However, 'Jingrwai lawbei' is losing out its tradition as the locals of the village that follows the tradition of giving musical names, move out periodically in search of livelihood from the native village, or marry women from other villages which don't follow this tradition. The lesser people in the village of western Khasi hills are known to have Musical names today.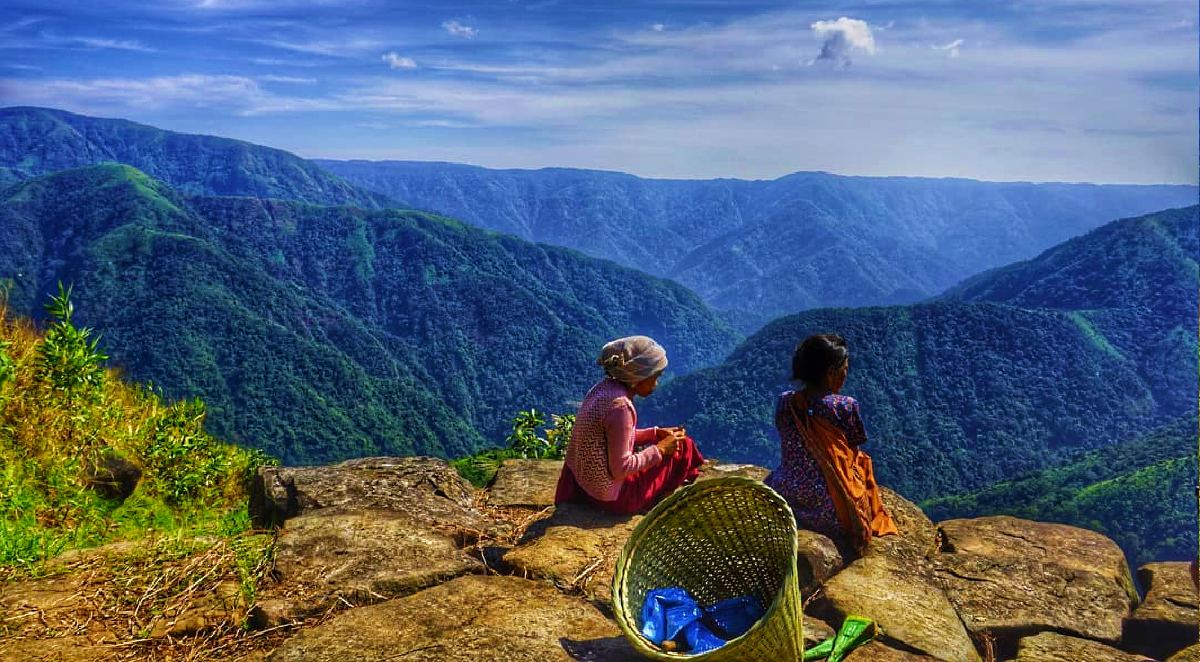 'Khat-ar-shnong' is where you will find the highest living root bridge. The Jingkieng Myor that connects two granite cliffs with the rushing Wah Sohra river more than a hundred feet below. Other prominent villages and spots in Khat-ar-shnong include Mawrah viewpoint, Khrang village, Dewlieh among others, according to the Meghalaya Tourism site.