Digital Desk: Shruti Haasan released a video on Sunday that gave a glimpse into her relationship with boyfriend Santanu Hazarika. The couple were seen in the video taking part in a couple's Instagram challenge. The video began with a query about who among the two was more interested, to which Shruti quickly responded by pointing to Santanu. She also revealed that in the relationship, he is the more protective partner. She then admitted that she was the one who uttered "I love you" first. On the issue of "who is most likely to start an argument?", the actress pointed to herself with the caption "Sleepy faces."
Further, Shruti and her Assam boyfriend, Santanu, revealed that she cleans the most and he eats the most.
Akshara Haasan was one of the first to comment on the video when the actress shared it on social media. "Truly a lovely morning," she wrote, accompanied by emojis.
Also Read: Owaisi's & Nizam's names will be forgotten like Article 370 is scrapped in Jammu and Kashmir: Assam CM
On Instagram, Shruti Haasan and doodle artist Santanu Hazarika frequently shared amusing images and videos. In January 2021, they made their relationship public. They frequently go on dates and to art exhibits.
Shruti previously stated in a show that she was tired of hiding her relationship and pretending to be single.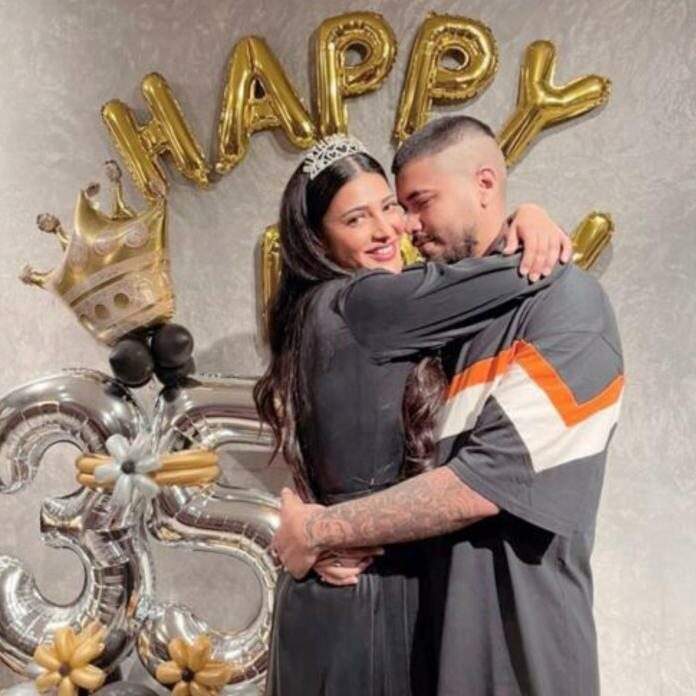 "I hid a lot in the past. I've been quite picky. For the longest time, I've been thinking, Oh my God, I'm absolutely single. Because people told me, you have to look like that, you have to appear appealing and available." Shruti stated on Mandira Bedi's show, 'The Love Laugh Live Show'.
"And one day, I thought to myself, for whom? For what purpose? I also felt that concealing it was disrespectful to my boyfriend. It could or could not work out. we don't know, but I believe it's vital to respect your environment and the people who live in it. " she added
On the work front, Shruti is waiting for the release of Nandamuri Balakrishna's and Salaar, a film that also stars Prabhas in the major role. On the other hand, the actress was last seen in 'Laabam'.