Digital Desk:
 The first person to receive a pig heart transplant died two months after the breakthrough experiment, according to the Maryland institution that performed the procedure.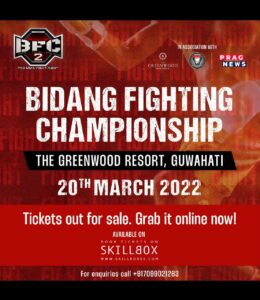 On Tuesday, David Bennett, 57, died at the University of Maryland Medical Center. Doctors did not provide a precise cause of death, just stating that his condition had begun to deteriorate some days prior.
Bennett's son applauded the hospital for giving the last-ditch trial, saying the family hoped it would aid in future efforts to alleviate the organ scarcity by doing the pig heart transplant.
"We are grateful for every innovative moment, every crazy dream, every sleepless night that went into this historic effort," David Bennett Jr. said in a statement released by the University of Maryland School of Medicine. "We hope this story can be the beginning of hope and not the end."
For decades, doctors have hoped to use animal organs for life-saving transplants one day. Bennett, a handyman from Hagerstown, Maryland, was only a candidate for this latest try because he was otherwise doomed – ineligible for a human heart transplant, bedridden and on life support, and without any choices.
Bennett's son told The Associated Press after the Jan. 7 procedure that his father acknowledged there was no assurance it would succeed.
Prior attempts at similar transplants, known as xenotransplantation, have mainly failed due to patients' bodies immediately rejecting the animal organ. The Maryland surgeons used a heart from a gene-edited pig this time: scientists had engineered the animal to eliminate pig genes that cause hyper-fast rejection and replace them with human genes that assist the body accept the organ.
The pig heart transplant initially worked, and the Maryland hospital sent regular reports indicating that Bennett was gradually healing. Last month, the hospital posted video of him enjoying the Super Bowl while working with his physical therapist from his hospital bed.
Also Read: Election Commission suspends Varanasi ADM over EVM tempering
Bennett lasted far longer with the gene-edited pig heart than one of the previous xenotransplantation milestones, when Baby Fae, a dying California child, lived 21 days with a baboon's heart in 1984.
"We are devastated by the loss of Mr. Bennett. He proved to be a brave and noble patient who fought all the way to the end," Dr. Bartley Griffith, who performed the surgery at the Baltimore hospital, said in a statement.
There is a critical need for alternative supply of organs. Last year, more than 41,000 transplants were done in the United States, a record number, including around 3,800 heart transplants. However, more than 106,000 individuals remain on the national waiting list, thousands die each year before receiving an organ transplant, and thousands more are never even placed to the list because it is deemed too risky.