Guwahati: In the world of rap and jazz, Angarag Mahanta, popularly stage-named as 'Papon', keeps melody alive within the souls of individuals with his compositions and music. He is acknowledged as a wonderful musician from Assam and is well-famed all around the globe.
Papon lost his mother, Archana Mahanta, lately. He stated, "After returning back to my flat in Mumbai we chose to take a tour to Goa for escaping the feeling of void after ma left us. It is because the home appeared empty without 'Ma' (mom). She has stayed with us for more than eight months."
Lately, Papon and his family have travelled to Meghalaya, Shillong. Its been a month now that they are spending their days in Shilong. Shillong is a place of natural charm and sophistication. Papon and his family hold a long-drawn past connected with this place.
Papon said that he is extremely concerned about his kids due to the pandemic. Since his kids are not fit to get the vaccines, he is concerned about their health. Therefore, he and his family travelled to Shillong for clean air and spacious lush surroundings.
Papon is the son of celebrated Assamese folk singer, songwriter and musician Khogen Mahanata and distinguished folk singer Archana Mahanta. Music has always been in the blood of Papon's inheritance. Shillong has been a part of Papon's family for years now.
During an interview with well-known host Shyamkanu Mahanta, Papaon said," Shillong has always played a major role in my life since childhood. My 'deta', meaning 'father', has got roots to this place. Since childhood, the nature and melody of Shillong played an important part in my life towards the intensification of music."
Papon's father and Bihu king Khagen Mahanta, at the age of fifteen, started performing in concerts in Shillong, where he was well received. He and his wife Archana Mahanta plays a vital role in Assamese folk music.
When asked about the upbringing of Papon, he replied that his parents were one of a gem. His parents have taught him the soul of music without forcing him to learn music and its essence.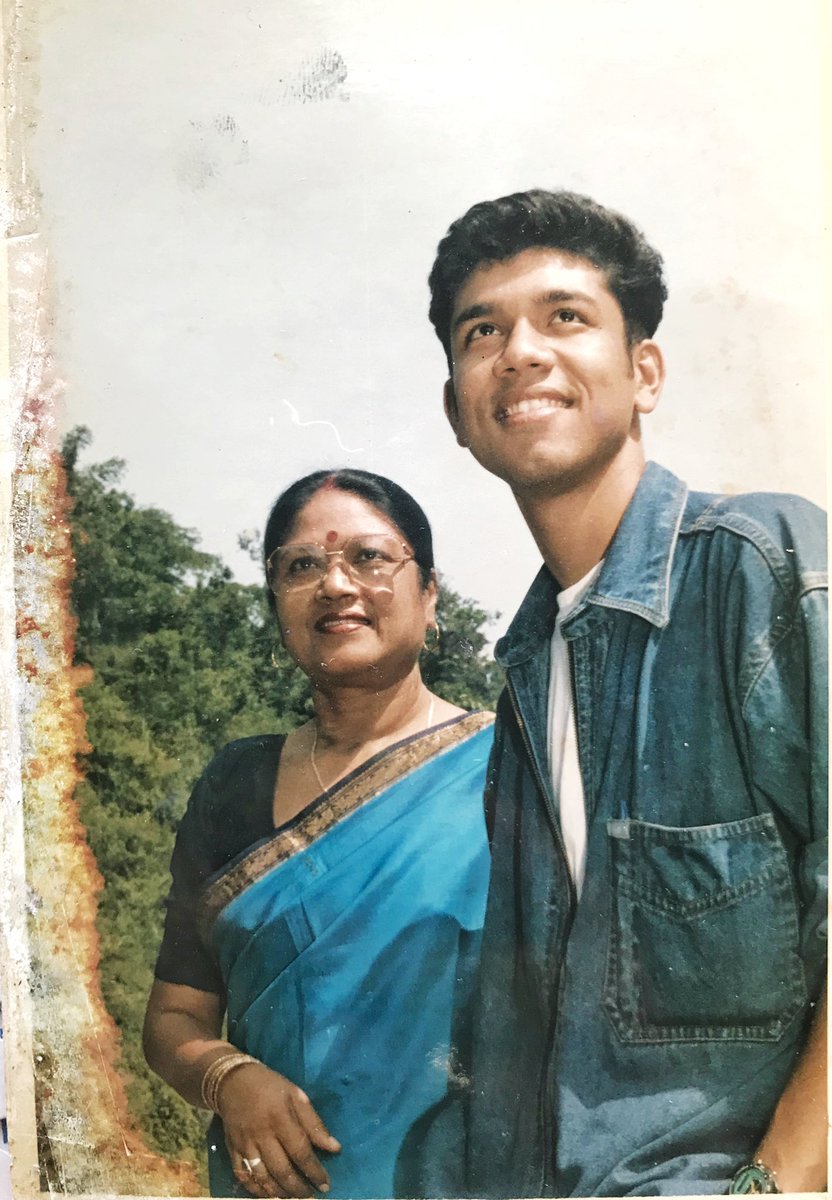 Papon said, "Whenever I received an award at national or international platforms, my mom would ask me to settle down. She was a very modest person and always wanted me to live a homely life. She went through the experiences of managing expectations that come with recognition. So, she wanted me to stay off from those expecations and to have a happy lifestyle."
The talented singer shared his way of living. He believes in living a simple and healthy lifestyle. Shweta Mishra Mahanta, the wife of Papon, said that he loves spending time with his family whenever he returns home after long musical trips.
In response, Papon stated that he had got these values from his parents. His parents were homely, and they lived a simple life.
Bihu King Khagen Mahanta once said Papon to invest more time in gaining experiences than composing songs. Khagen Mahanta said music is all about one's experiences and feelings. Therefore, living a worthy life is basic.
Papon said that he experimented with music as a profession very late but having parents who were already known musicians backed him as he drew motivation from them.
He has spent a great part of his life in Delhi, which gave him much exposure. He stated that he was withdrawn from the world of music while searching for his own identity but soon reverted to the fold of music.
Speaking about the essence of coming back to roots, he said, "There are compositions and tunes played by common people in Northeastern regions. However, these talents are still unknown for the rest of the world. Travelling the world, I have come to relazise that our culture, music and tradition is rich in its own. Therefore, I am working on a project to bring the essence of Sattriya culture and its authicity to limelight."
Papon is travelling around the world and he is conducting interviews with various artists. He said he is learning the depth of folk music from each of them. So far, he has been engaged with more than 50 individuals linked with traditional music. Through these interviews, he will be exploring these artforms.
The melodious singer wants to highlight the art of common people. He wants to show the beauty of music and art that lives in the lands of Northeastern states. He wants to be a medium of communication and let the world know how these artists relish music and what can be done in future.
Papon is working on a project for enriching the Sattriya culture and dance. The promo video reads the words of Papon, "There will always be a quest for one and every musician, the musical quest for different types of music. Now after travelling across the world, when I look back, what I have at home is wow, it is so old, so beautifully complex form of music but the rest of the world doesn't know about it. So I always wanted to do something intresting with that form of music."
The leading singer is a father of two kids- a daughter named Parijat Mahanta and the boy named Puhor Mahanta. Papon said that he is very busy these days, and he spends most of his time with his children.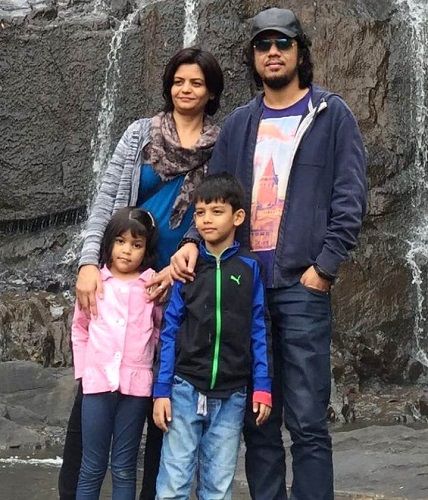 When asked about the upbringing of his kids as a father, he said that he would never force music into the lives of his kids. But, if there is music in their blood, it will come out naturally.
Papon said, "Wealth and fame are not permanent. What stays back in life is experience and good memories. Therefore, I want my kids to take back all the positive forces by exploring the nature and people that they come across."
Remembering father-in-law, Shweta said that she had shared a very lovely relationship with her father-in-law. She said he used to teach her things without letting her know that he is directing. Shweta also said that she missed her mother-in-law because she used to compliment Shweta every time she dressed up for an occasion.
Known as 'Pabho Jura", meaning 'marriage made in heaven' Papon and Shweta are together for 25years now.
Papon's wife, Shweta Mishra Mehra hails from Lucknow, Uttar Pradesh. She works for an Earthful Foundation, which aims to bring change through the recycling process. Shweta is a businesswoman, environment activist, and homemaker. She plays a vital role in the growth and achievement of Indian singer Angaraag Mahanta.
Papon is presently working on various projects. He said that he had recorded four songs recently for Amit Trevadi's upcoming movie. He shared his views that it is great to get the chance for singing four songs from the same movie.
Amidst renovations and change, Papon believes in singing Bihu songs meaning 'traditional folk songs' in its traditional forms. He still considers that change is vital but holding onto the culture and tradition is more considerable. Music encourages people to connect, and that's what we require.