New Delhi: Umar Khalid, former leader of Democratic Students' Union (DSU) was recalled by Islamist apologists after former student leader Kanhaiya Kumar joined the Congress party. Both Kanhaiya Kumar and independent MLA Jignesh Mevani made it to the latest news headlines in recent times.
Islamists believe, Umar Khalid is suffering in jail because Khalid is a Muslim. At the same time, Kanhaiya Kumar and Jignesh Mevani have joined the Congress party with garlands because they belong to the majority religious community.
Journalist Zeba Warsi remarked upon the situation with her Twitter post that reads, "Mevani has been an independent MLA from Gujarat. And will now be joining the Congress party. But Kanhaiya Kumar, Jignesh Mevani, and Umar Khalid are all similar in being a new breed of young activists. Yet, Khalid's present situation is starkly different."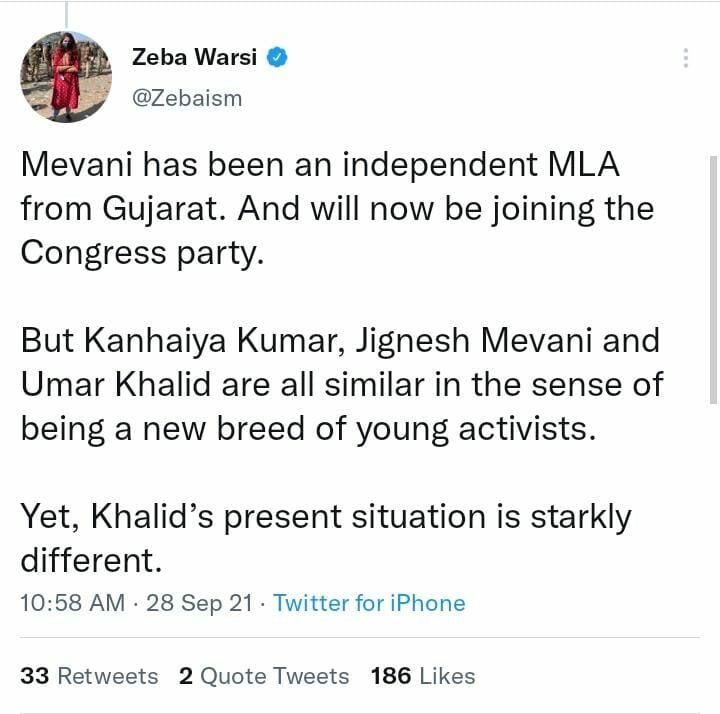 Also Read: "The country cannot survive without Congress": Kanhaiya Kumar after joining the party
Senior Editor of The Wire asked about social activist Umar Khalid, "Is he being punished for being a Muslim?"
She tweeted, "Kanhaiya Kumar is undoubtedly one of the brilliant young leaders post-2014 India has produced. On a day he joins the Congress, can't help thinking about Umar Khalid, one of our brightest stars, a revolutionary man who is languishing in jail. Is he being punished for being a Muslim?"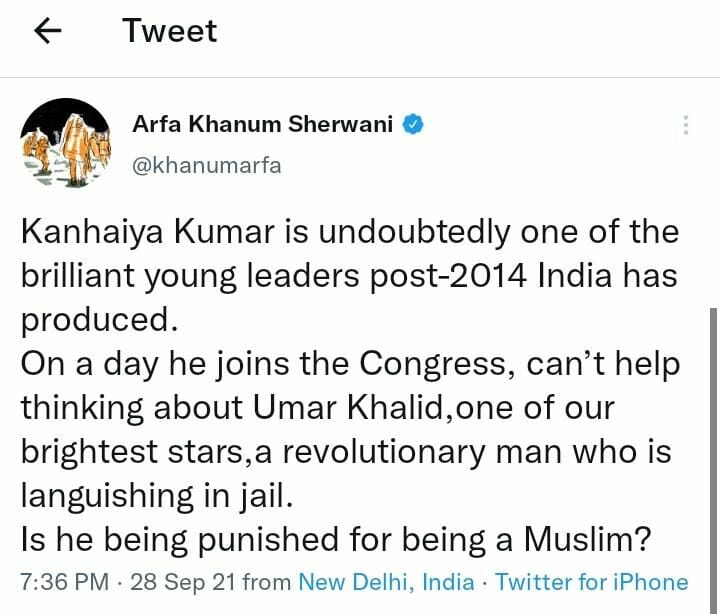 One Twitter user identified as Saif made his remarks that "Umar Khalid and Kanhaiyya Kumar started at the same point. Kanhaiya got invited to TV debates, conclaves, fought LS election on CPI ticket, and now he switched to INC; he's a full-time politician. On the other hand, Umar Khalid got ostracized and is now rotting in jail for over a year."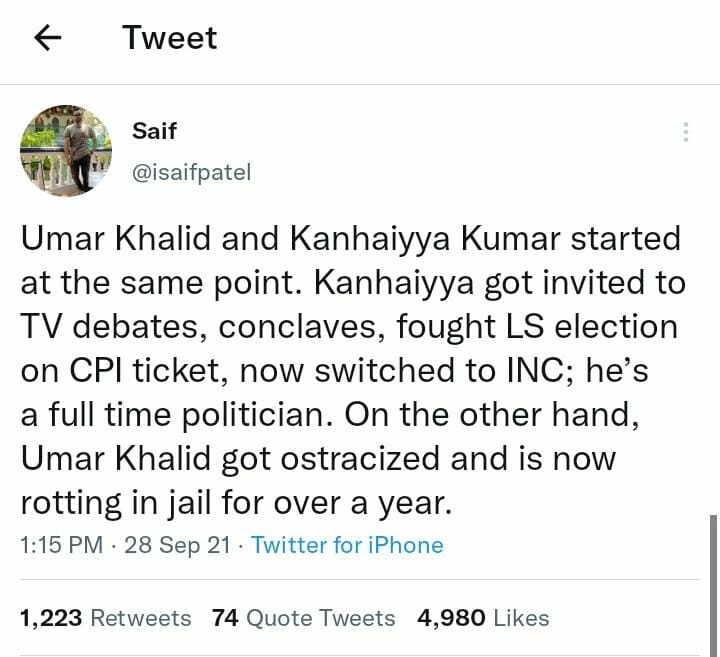 Also Read: Assam government to resolve pending issues of Assam paper mill employees: CM Sarma
Commenting on Saif's post, a Muslim student activist from the Aligarh Muslim University, Faisal Nadeem, commented that Khalid's fate is the "harsh reality" of an Indian Muslim activist.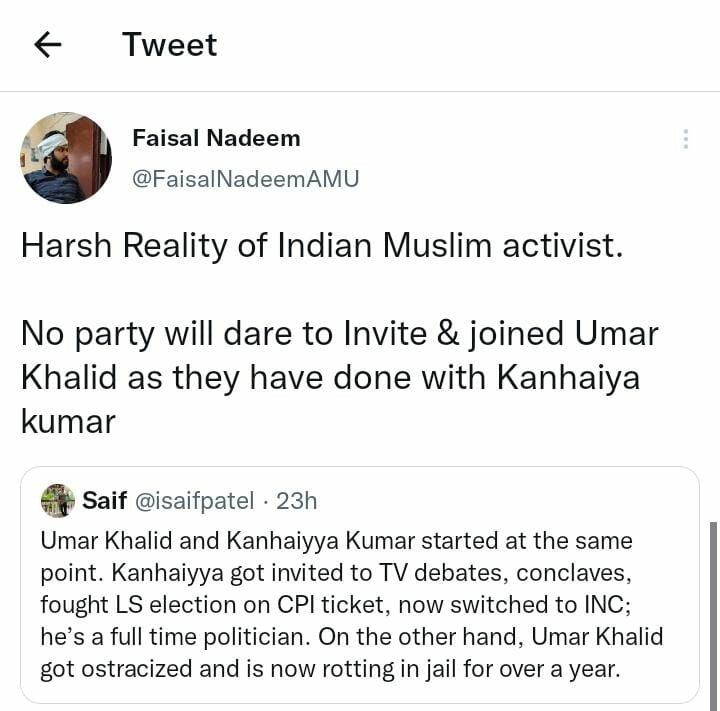 The Delhi Police arrested a former student of JNU Khalid on September 14, 2020, for his alleged involvement in the Northeast Delhi riots. He was charged by the police for inquiry and was later arrested.
Khalid is accused of planning a conspiracy to unleash disorder and his friends during US President Trump's visit to India. He is accused of meeting the former AAP Councilor Tahir Hussain, and another accused Khalid Saifi of logistical assistance throughout the riots.