Guwahati: While addressing the Swarnim Vijay Varsh seminar, Minister of State in the Ministry of Defence, Ajay Bhatt stated, "North East is like a rising sun for both India and Bangladesh." The seminar was organized to commemorate the 50 years of liberation of Bangladesh.
Northeast is considered important because this is the gateway to connect Southeast Asian nations with immense opportunities in various fields.
Bhatt also stated that there are positive changes in the connection between India-Bangladesh starting from financial, agriculture, business, water connectivity and the credit goes to the people of both nations. He affirmed that both the nations are concentrating on growth and progress through cooperation.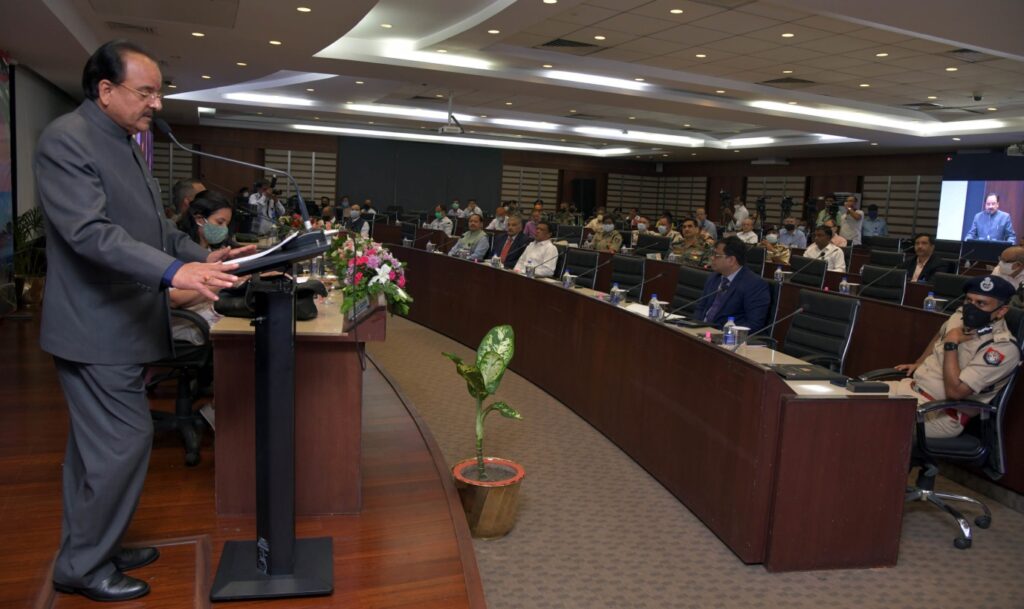 In her keynote address, Smita Pant, in charge of India's ties with Bangladesh and Myanmar stated, "India has a noble contribution to Bangladesh's liberation. And this seminar is a platform to celebrate history. She stated that in recent times Bangladesh received prominent political and diplomatic attention."
"Throughout the pandemic, both nations tried to sustain cordial relations. When the business via roadways was hindered between the two nations and trade was a problem, they opened their railways for smooth transport, she added.
In his opening remark, Lt Gen. Manoj Pandey, GOC-IN-Charge, Eastern Command, stated that this seminar is a platform to share opinions and create possibilities to strengthen the relationship between the two nations further.
Swarnim Vijay Varsh celebrations were undertaken throughout the nation to commemorate Bangladesh's 50 years of liberation. This daylong seminar was organized under the aegis of the Eastern Command and the Gajraj Corps.