Guwahati: On the occasion of Gandhi Jayanti, Assam chief minister Himanta Biswa Sarma launched Mission Basundhara here at Srimanta Sankardev Kalakshetra on Sunday.

Reportedly, a slew of services will be carried out under the mission, including a survey of non-cadastral villages, a re-survey of all cadastral villages, digitization of land records, etc. It will deliver these services to the people in a time-bound manner.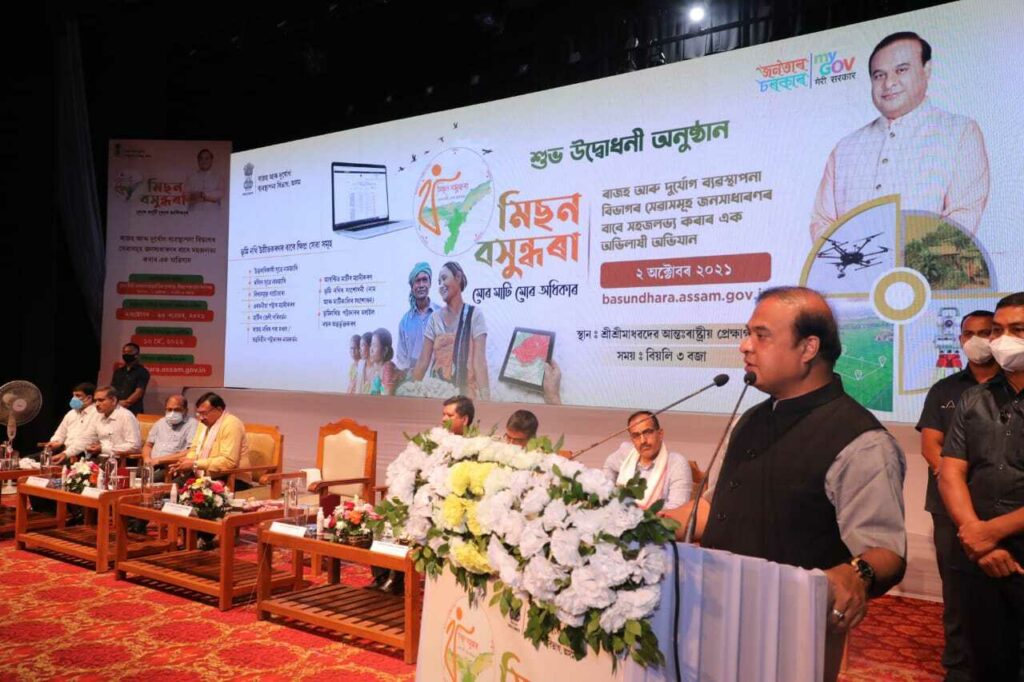 Under this mission, people can apply for the disposal of land-related problems from October 2, 2021, through the official website basundhara.assam.gov.in.

CM Sarma addressing the people stated, "Prime objective of the mission is to secure the land rights of the state's indigenous people. so that people, especially the poor and disadvantaged sections, must be able to get their land-related work done through this particular mission."
Also Read: Vice President of India M Venkaiah Naidu to visit Guwahati today; DC issues traffic advisory

The CM claimed that this mission will eliminate the dalal raj and will reduce unnecessary visits to government offices.

According to the report, a total of Rs 225 crore will be spent on implementing the program. The mission will enable the rebuilding of all lost records of the state.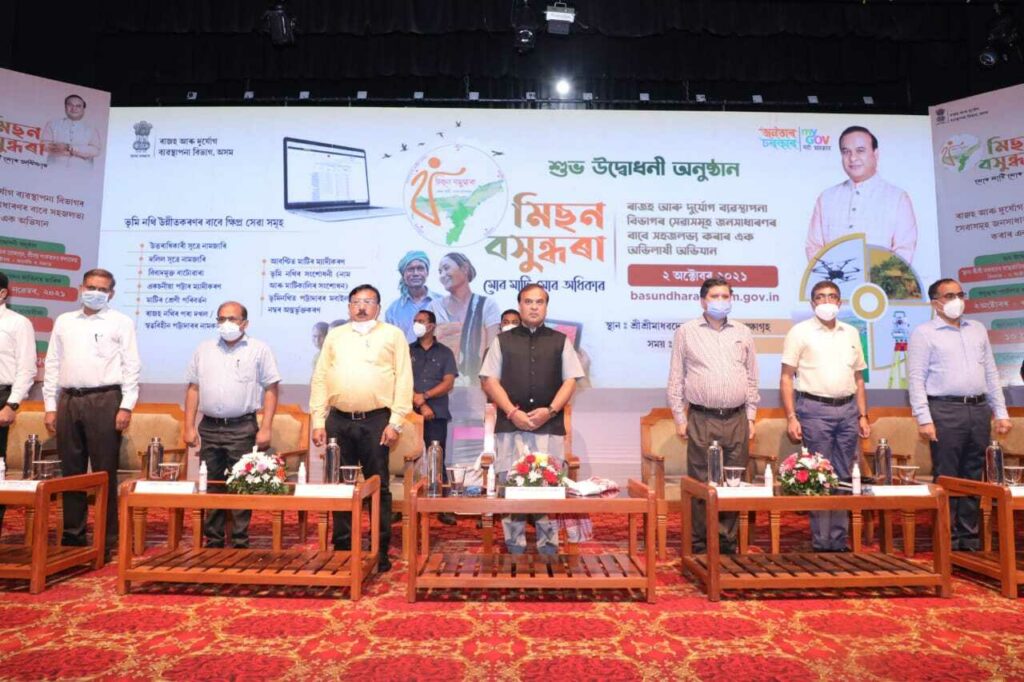 Warning the government officials against corruption CM Sarma said, "About 700 land brokers have been arrested till now in an aim to eliminate the middlemen from the system. The circle officer must take up the responsibility of implementing this program with integrity and dedication."

"This mission is an opportunity for all the Assam civil servants to set an example of public service for the next generation." added CM Sarma.

Moreover, Mission Basundhara will aim for total digitalization of maps and integration of maps, land records of Assam under the Digital India Land Records Modernization Programme.