Guwahati: Taking cognizance of the latest 'in-disciplinary action' by MLA Sherman Ali, the Assam Pradesh Congress Committee has issued a show cause notice to the legislator over his derogatory remarks made against the martyrs and fighters of the Assam agitation.
The legislator is yet again making headlines for his contentious and communally provocative statements against the people of the state, thus hurting the sentiments of the majority and disturbing the social harmony.
Also read: Golaghat: SI caught red handed while taking bribe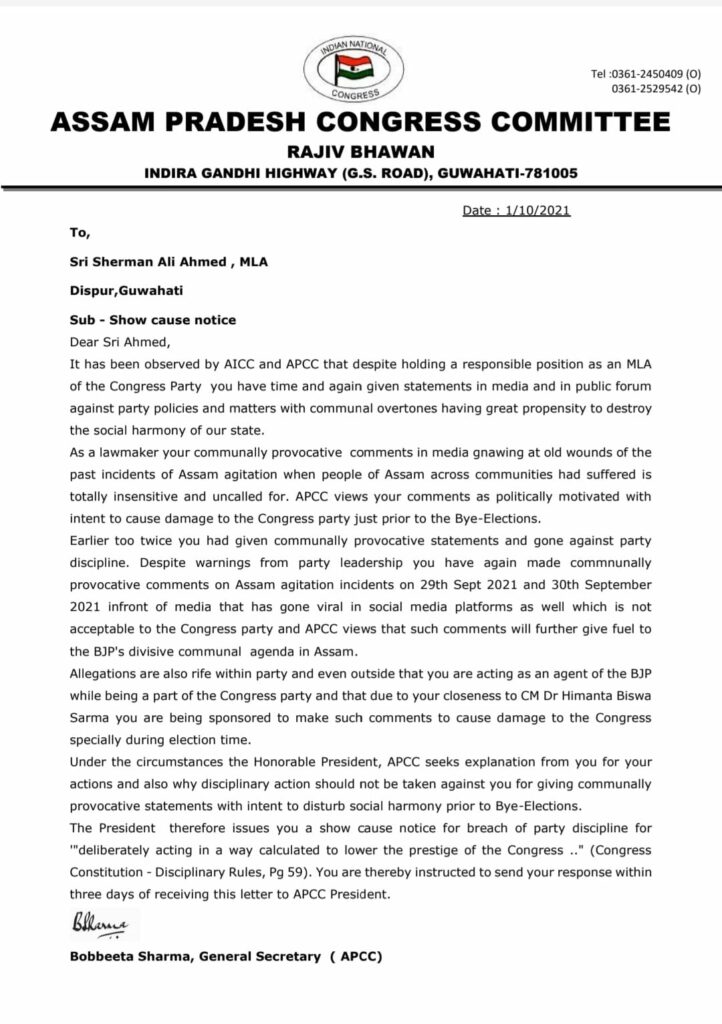 The show cause letter addressed to the legislator from Baghbar, has accused Sherman Ali of breaching the party discipline for "deliberately acting in a way calculated to lower the prestige of the Congress". Ali has been instructed to send in his response in three days of receiving the show cause notice to the APCC President.