Lakhimpur: Assam chief minister Himanta Biswa Sarma visited late Indreswar Bora's family in Lakhimpur on Wednesday. He met the family members and paid his sincere condolences.
Late Indreswar Bora lost his life in the recent Majuli boat tragedy incident. He hailed from Naoboicha, Lakhimpur, and has lost his life after rescuing his wife & several fellow passengers.
Assam CM Sarma shared a post on his Twitter about his visit to Naoboicha, Lakhimpur. Sarma has posted pictures of meeting the family members of the late Indeswar Bora.
Also Read: Miscreant loots money from patient's family at Guwahati Medical College
Sarma further stated through his post that the courage showcased by the late Indreswar Bora will always remain inspiring for all. People will always remember his actions towards saving the lives of others and sacrificing his own.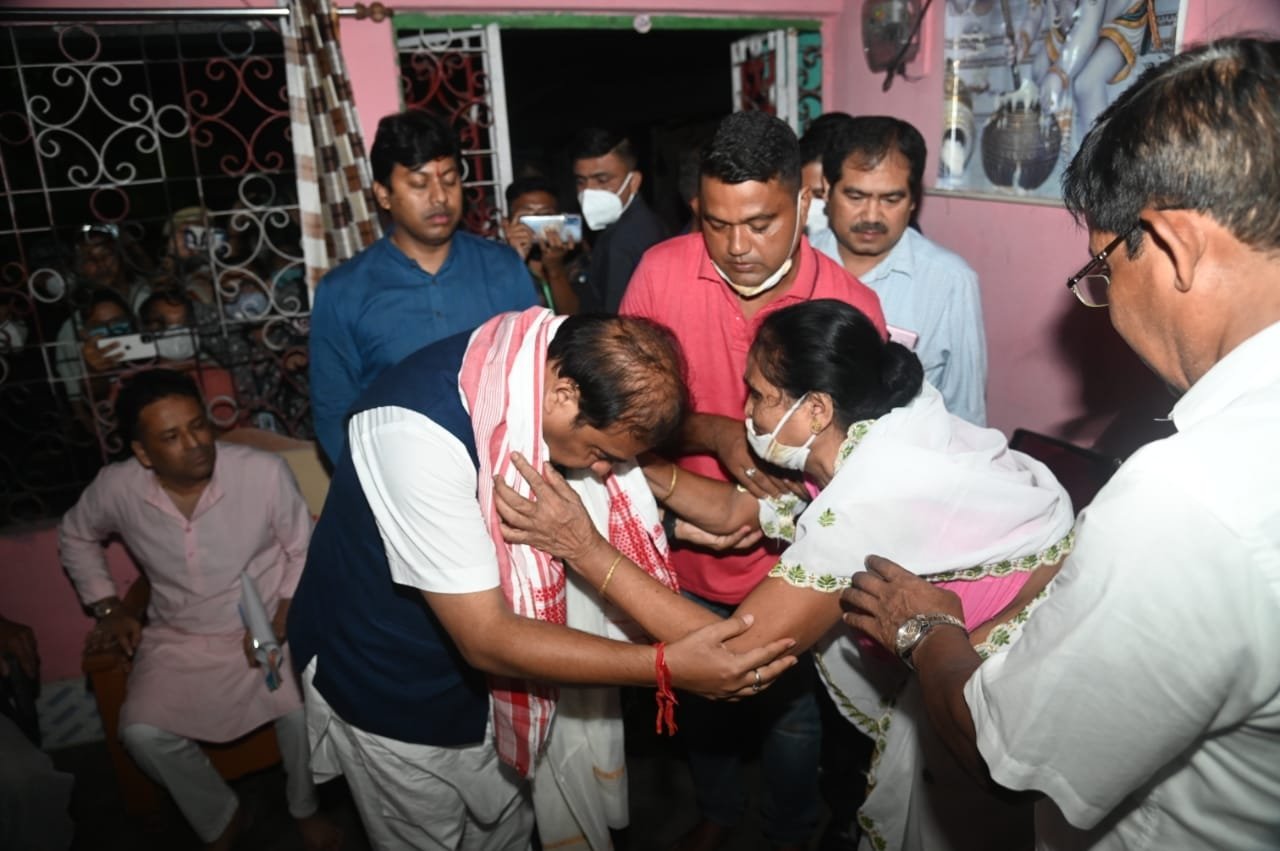 The post by Assam CM Sarma reads, "At Naoboicha in Lakhimpur, met the family of Late Indreswar Bora who lost his life in recent Majuli boat mishap after rescuing his wife & several fellow passengers. His courage will ever be inspiring. Prayed for the departed soul & assured all possible help to the bereaved family."
Also Read: Two siblings complain to PM Modi of losing their baby teeth, Assam CM responds
While visiting the family of late Indreswar Bora, Assam CM Sarma also bestowed his prayers and condolences. Sarma also stated that the government would provide all the possible help and support to the bereaved family.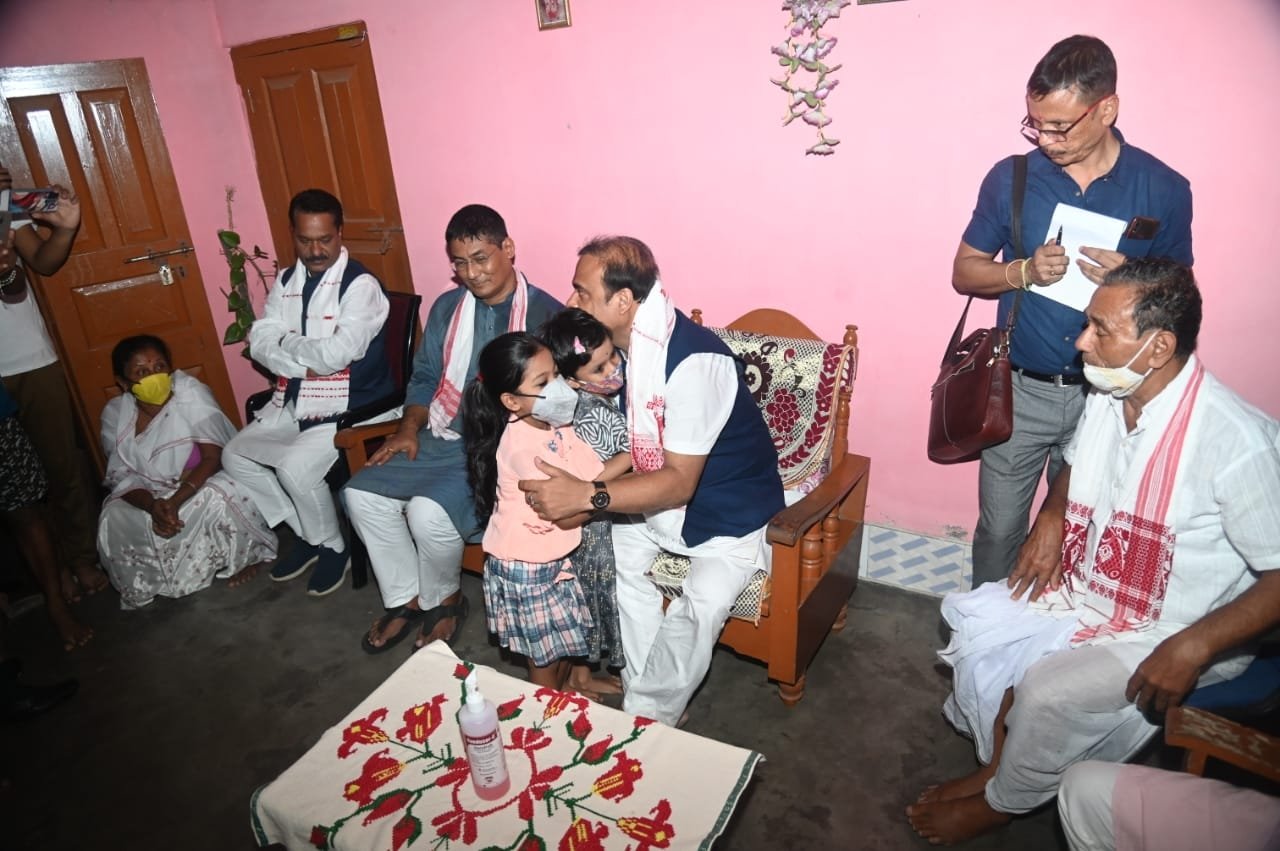 The Majuli boat incident took place on September 8. 2021. However, the body of the late Indreswar Bora was recovered after three days of the incident.
The decomposed dead body of the late Indreswar Bora was recovered about 100 km downstream of the Brahmaputra river. Bora was a teacher by profession. His body was recovered at a waterbody inside the Kaziranga National Park. Bora's bag was reportedly recovered at the Biswanath Ghat on September 19, 2021.
Assam chief minister Sarma also assured that the service and security of passengers taking ferry services would be brought under proper consideration by the Assam government.