Moscow: Panic surrounded the university campus of Russia following a student who opened fire at the university. At least eight people were killed in the shooting at a university in the Russian city of Perm, said the national Investigative Committee law enforcement agency.
The suspect was arrested shortly after launching the strike on Monday morning at Perm State University, nearly 1,300 kilometers east of Moscow's capital city.
Russia's Investigative Committee stated the shooter has been identified as a student of the university. This incident has led to an open murder investigation into the matter.
State media played footage reportedly taken during the attack, presenting an individual covered in black tactical attire, including a helmet, carrying a weapon and walking through the campus.
Local media clips displayed students escaping the attack, with some seen jumping from first-floor windows to escape the university, grounding heavily before settling down under protection.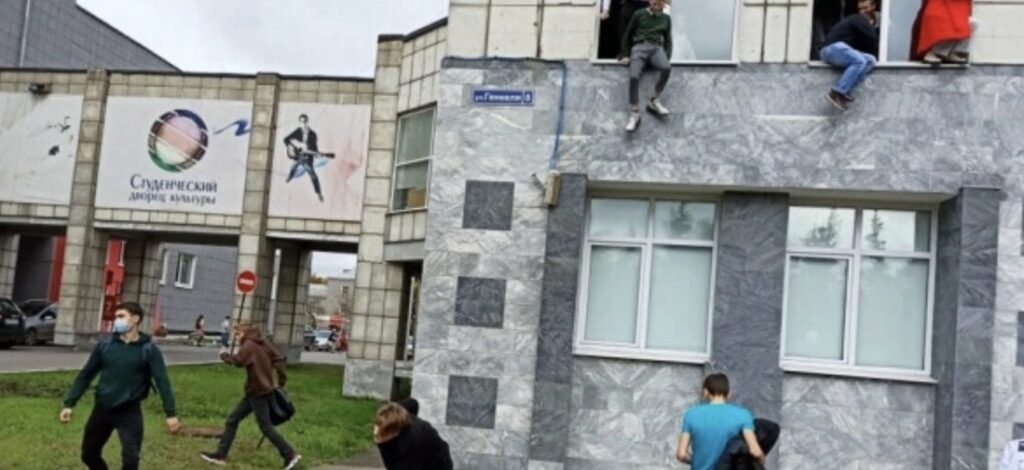 Students of the university formed barricades out of furniture to prevent the shooter from accessing their classrooms. "There were nearly 60 people in the classroom. So we locked the door and blocked it with furniture," said student Semyon Karyakin.
There were around 3,000 people inside the campus when the incident took place. The university authorities requested all to escape the campus during the hours of sudden shooting.
As per sources, nearly six people were injured, and the severity of their injuries was not immediately clear.
The suspected shooter used a gun meant to fire non-lethal rubber or plastic projectiles, the Associated Press news agency stated. Such weapons can be modified to shoot other resources.
Such kind of school and university attacks are very rare in Russia. The last such incident took place in May 2021, when a 19-year-old gunman opened fire in his old school in the central Russian city of Kazan, killing nine people.
Later it was found that the alleged shooter of May 2021 had a mental disorder. However, he was considered eligible to obtain a permit for the semi-automatic shotgun he used in the shooting.