India is blessed with numerous destinations which are heavenly. On count, you cannot miss visiting Meghalaya- known as 'Abode of the Clouds.' Amidst green hills and smoky fog, Meghalaya gets its score at the top number for tourism goals.
Monsoon and Meghalaya go hand in hand. Monsoon and its rain calls visitors and bestows the best feeling of nature and its tranquillity. The land of Meghalaya is further recognized as one of the wettest places all over the nation. Most of the state covers tribal communities like Khasis (the dominant group), Garos, and Pnars, who predominantly make their sustenance from agriculture.
Protocols to follow:
Fully vaccinated tourists will be allowed in the state.
Single-dose vaccinated individuals need to provide a negative Covid Test certificate.
RAT test valid for tourists entering the state.
Visitors to register Megahalya portal or app for obtaining e-pass for entry. Follow the link www. meghalayatourism. in
For any queries, you can dial 91-7640003050 Meghalaya helpline number between 10 am to 8 pm on working days.
Living Root Bridges
This is probably the best place to visit in Meghalaya. It is a major tourist attraction spot. It is once in a lifetime place to visit. The locals lead the roots of the rubber trees to grow in a manner that builds a bridge. The bridge made up of living roots of trees gives the reality check to your thoughts and sight. This piece of art shows the love between nature and humans.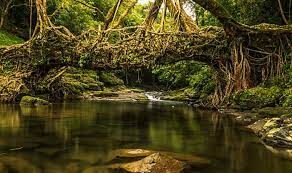 Mawlynnong
This village is labeled as the "Cleanest Village in Asia" by a travel journal. It is also known as 'God's Own Garden'. Every home in this small, lush village decorates its 'verandas' with organic flowers and green plants. Every corner of the village holds a bamboo garbage bin for keeping the village clean and natural. If you want to feel the real beauty of nature in its divine form, visit this place.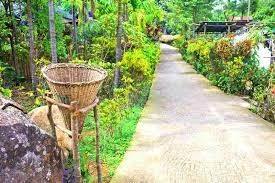 Dawki–Shnongpdeng
You will love in love with the green water and clear blue skies of Dawki. The crystal water gives you an eye-catching experience. The river water turns muddled during thundershowers. Therefore, traveling during the monsoon might not give you the scene of transparent water. The river water flows through the lands of Dawki and meets Bangladesh. This place is simply one hour journey from Mawlynnong village.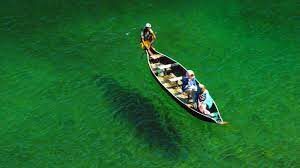 KrangSuri Falls
Are you a lover of waterfalls? Yes? This place will mesmerize you with its caves, rocks, and giant waterfalls. It is located in the tranquil land of Jowai. You will take around three hours from Shillong to see this wonderful waterfall site. The place provides adventures like boating, swimming, and a peaceful sit at the site's rocks.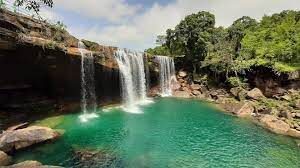 Laitlum Canyon
Get some pictures for yourself and admire them for a lifetime. This place gives you an all different touch. This place is one of the rare places tourist often visits. However, this place's green hills and cloudy nature will give you a glimpse of East Khasi Hills. Solitude is all you can find on this site. Trekkers, nature enthusiasts, and explorers will adore this place for sure.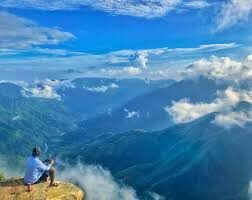 Cathedral Catholic Church
Get some inner peace and relaxation by visiting this spiritual place. This Catholic Church is known among visitors for its artistic yet simple color and architecture. The glass pane presents various shades as the sun comes up. These panes were imported from France in 1947 and are constructed up of Grenoble.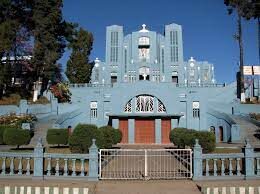 These are some of the top-listed places to visit in Meghalaya, Shillong. Have some quality time with your friends and close ones this month by visiting the Meghalaya- a land of the Northeast known for its simplicity and natural outlook.