Digital Desk: Rashami Desai and Devoleena Bhattacharjee, wildcard competitors on Bigg Boss 15, completed a physically demanding task for the Ticket to Finale on the January 4 show.
According to the task, they had to stand on a pole while other contestants used powder, oil, water, detergent, masala, and other items to hit them. The catch was that whoever stepped down from the pole first, Devoleena or Rashami would lose the task. However, the ladies gave it their all and stayed on the pole for another 15 hours.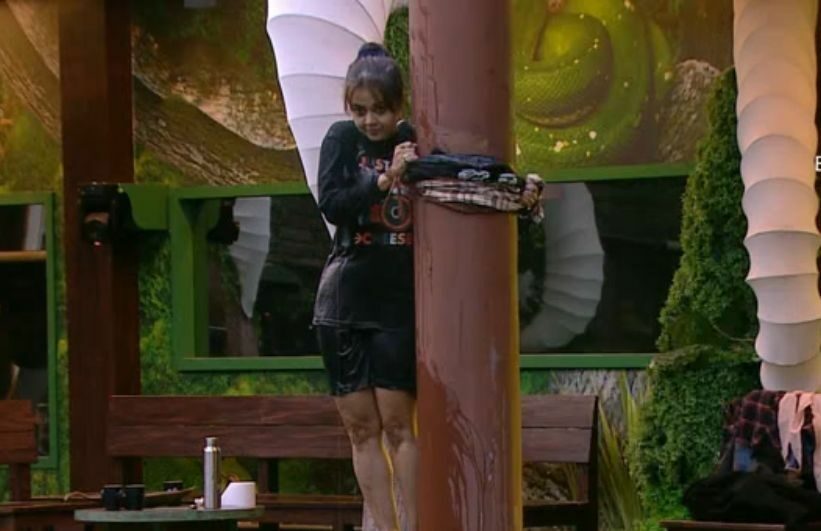 The intensity of the task reaches in that position that even Devoleena peed in her pants throughout this, but she refused to let go of the pole.
As they stood on the pole, the contestants smashed water on Devoleena and Rashami; despite so much torture of by the contestant, they persisted and remained on the pole for more than 15 hours. For this, they also received applauds from Bigg Boss.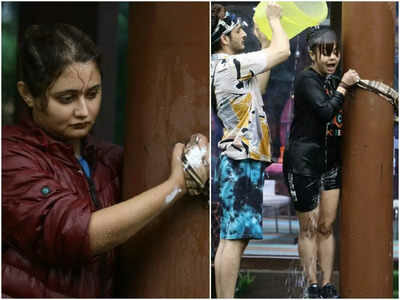 Also Read: Assam Reports 2 Omicron Cases, What Did The Health Minister Say About Bihu & Lockdown?
Devoleena, on the other hand, had to contain her urine for the duration of the work. She couldn't control herself in the morning, so she asked Pratik to sprinkle water on her body so she could pee. She peed in her pants while Pratik tossed a pail of water at her.
None of them would let grip of the pole even after that. As a result, Bigg Boss added a fresh twist to the challenge. He first advised Devoleena and Rashami that they couldn't rely on anything to keep the pole in place. Later, the divas were ordered to take off their shoes while standing on the pole without taking any assistance from anyone.
The contestants switched sides near the end of the challenge and went after Devoleena and Rashami once more. Nishant Bhat, Karan Kundrra, Shamita Shetty, and Umar Riaz began continuously splashing water on Devoleena while Nishant sprayed her so hard with water that she fell off the pole.